Breas | From Hospital To Home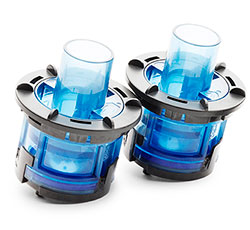 With ever increasing demands on Health Care budgets worldwide, several trends have emerged in the long term mechanical ventilation area (LTMV). Technological advances in mechanical ventilation have enabled medical practitioners to support patients for longer periods of time who suffer from chronic respiratory disorders. In the last decade more patients are being sent home earlier from hospital. There is an increase in the pro-active application of mechanical ventilation of COPD and paediatric patients.
Still in keeping with health care structures and budgets, the effort required to deal effectively with these patients has created a need for a wide range of products, which are flexible enough to care for the patient in hospital before continuing to be cared for at home. Breas continues to offer this flexibility of care through the Vivo range of products.